If you are considering the purchase and installation of windows and doors for your home, or business, then you have come to the right place. One call will take care of everything; at Rainer's Siding, one of our experts will be happy to serve you. Weather it is for new or replacement window and door needs will ensure that you are fully informed when making your decision.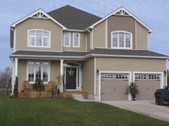 Providing our customers the best product and most knowledgeable sales staff and door and window installers in the industry, you will quickly experience the piece of mind you deserve.
New or Replacement Windows and Doors will not only introduce an element of beauty to your home, but they will dramatically increase the energy efficiency, improve your health and reduce the amount of outside noise coming inside your home.